How To Build A Gazebo? Gazebo DIY - Easy Step By Step Guide
Publication date:
|
Update date:
Gazebos are made for various purposes. Usually, they are used for spending free time with family and friends. One can rest in them and hide from the sun and wind. Sometimes it is a place for gardening tools and a grill storage - especially after the season. There are many possibilities available. Of course, you could buy the whole construction - all you have to do is assemble it. A gazebo of this type, however, not always matches the user's needs. Many homeowners decide to build a gazebo themselves. Is it difficult and how to build a gazebo? You might use several tips which will help you at various stages of building the construction.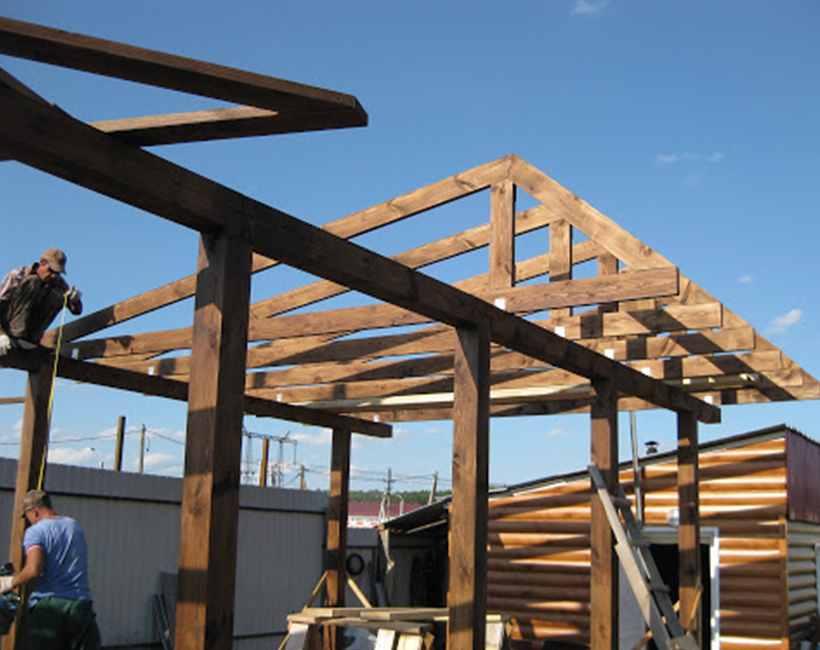 How to build a gazebo - what to know before beginning the construction

Are you wondering how to design your garden? It's a perfect moment to consider building a gazebo. If your garden is still quite empty, you can easily choose the spot you are going to install a gazebo, adjust the size and the arrangement of other elements around it. It's a perfect situation, as you have no limitations.

Do you want to add a gazebo to an already arranged garden? It is not as easy as in the first case but if you keep a few issues in mind, building a gazebo will not be a problem. You have to remember about:
matching the size of the construction with the space available in your garden,
creating a path which will give you an access to the gazebo without destroying the greenery.
matching the style of the construction to other elements in your garden.
Gazebos vs. law regulations

As many homeowners seem to think, building a gazebo on their property does not require any building permits. In fact, that depends on the state or the country you live in. Regardless whether you need a building permit or not, you should probably report the construction to your local government.

You might also encounter limitations about the allowed number of such facilities on your property, their height and distance from the property's border. Make sure to familiarize yourself with all the regulations and requirements before you even start planning the construction.

Apart from gazebos, building restrictions and permissions also concern other types of facilities such as utility sheds and detached garages.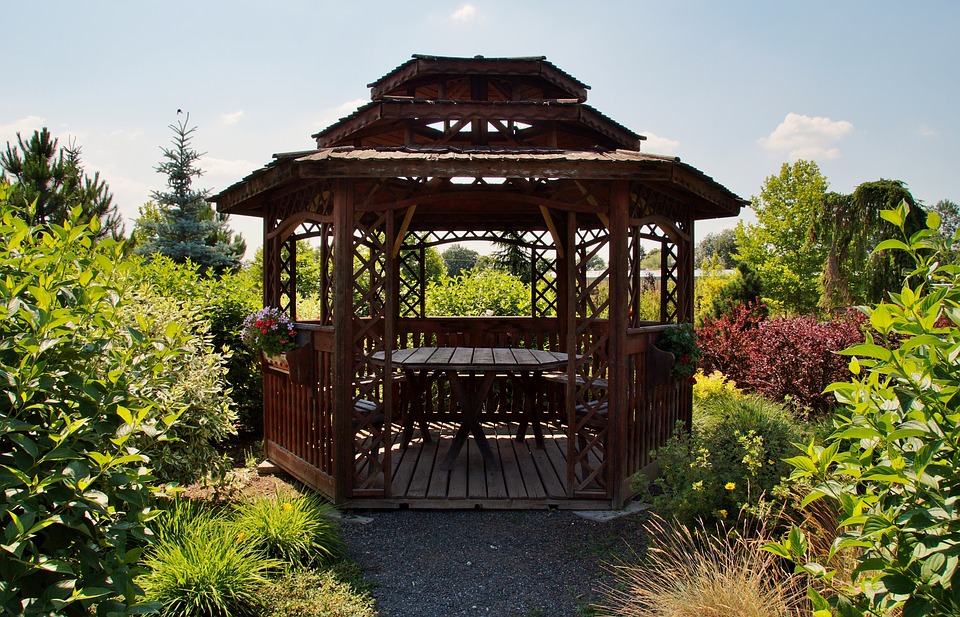 How to build a gazebo? Start from the foundations!

Stable foundations are one of the most important issues when building a gazebo. The facility should be resistant to weather conditions - such as strong winds.

Typically, when building a gazebo, one has to use point foundation as a base for poles. First, you should dig holes, 70-80 cm deep. They should be three times wider than the pole. For instance, if the pole is 20 cm thick, the hole in the ground should be around 60 cm wide.

Put some gravel at the bottom of each hole and fill the holes with concrete. When it starts coagulating, insert a steel anchor of the right size. After the concrete fully hardens, you will attach the poles to the anchors.
Wood protection. How to build a solid gazebo?

Durability of garden facilities mostly depends on the materials you use. Wood is the typical material used for a gazebo construction. To make it weather resistant, one has to protect it properly. Impregnation is the key element in this matter.

As specialists claim, products based on resin or flaxseed oil are the best for impregnation. It's not the only possibility, however. Products that leave a bituminous film on the surface are also very good.

Although varnish is generally perfect for wood protection, it is not recommended to use it in a gazebo. Certain plants might use the gazebo as the basis for their further growth. If the surface is too slippery - the plant is not able to attach itself and its growth is hindered.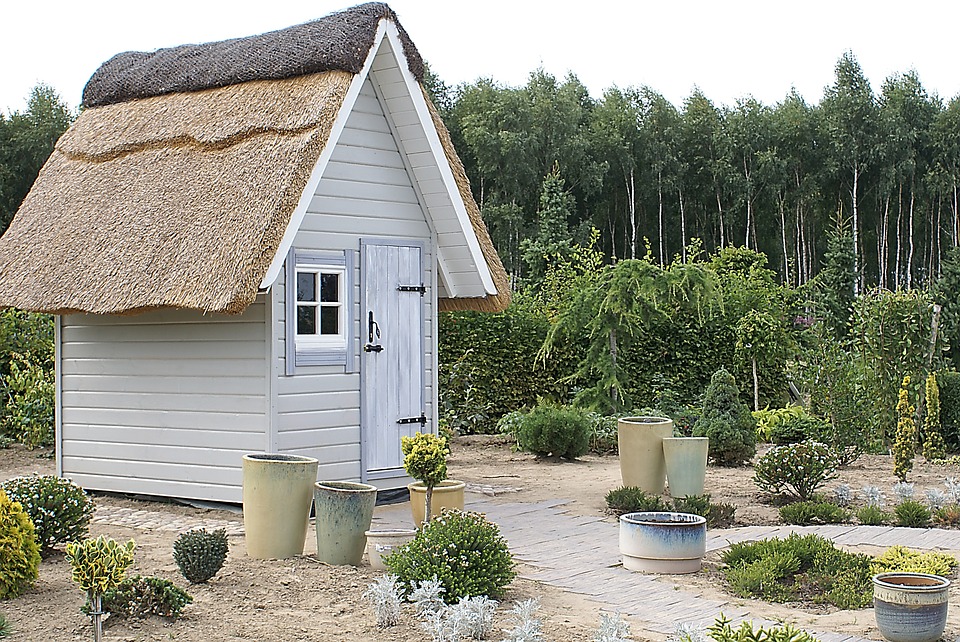 Building a gazebo - what kind of roof cover to choose?

Roof cover is another highly important issue when building a gazebo. The construction has a specified durability, so the roof cannot be too heavy. Covering the gazebo with metal sheets - it's a quick and without trouble. It might not be a perfect solution for everyone.

What if not metal? You might choose better-looking shingles. But keep in mind that this solution is not only more difficult in installation, but also more expensive.
Making a gazebo - your own plan or one from a specialist?

Ready-to-assemble gazebo projects have one major drawback - their size or shape cannot be adjusted to a specific property or garden. Because of this, building a gazebo yourself might be a better option. In such a case, you should make a decision about the plan. Make it yourself or with a specialist? Both options have benefits and drawbacks - you should remember about it.

To create a durable construction - make sure that every detail of the plan is carefully refined. Determine the size of each element - especially the ones bearing load. It's not a task for everyone, so some homeowners decide to have the project done for them by an external company. It might be a costly solution, but it is also more safe for the users.

FAQ
How much does it cost to build a gazebo?
It all depends on the size of the construction, the material and the project. If you want a small gazebo for your garden, consider buying a ready-to-assemble product. You can find one in any hardware shop or a gardening centre.