How to choose floor underlayment? A practical guide - the best flooring underlayment
Publication date:
|
Update date:
Flooring underlayment is made of various types of materials. Without it, it would be impossible to create so called floating floor. The characteristic feature of this type of flooring is the fact that it is not attached to the ground. For this reason, it is highly important to stabilize it on the surface. Many homeowners ask themselves: laminate or vinyl flooring? What types of underlayment are available on the market? Check this practical guide to choose the best flooring underlayment.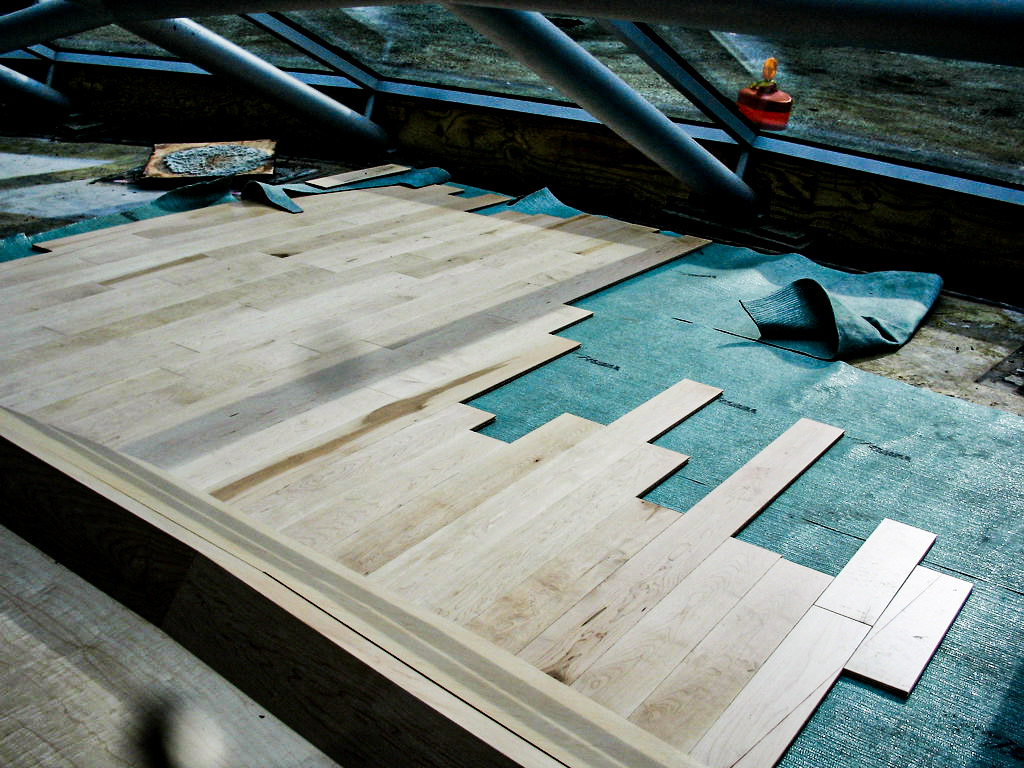 What is the best floor underlayment? Why using an underlay for laminate flooring?

Before you start laying the plank flooring, make sure to secure it properly. Underlayment, or underlay, is a layer or material placed under the planks. It generally works as protection.

In its primary function, underlayment allows the floor to work naturally. That's not all, however. It also protects against moisture and damage resulting from high temperatures and other factors.
A good floor underlayment - how to make the right choice?

The best underlay for laminate flooring and other types of planks should be individually matched with the surface and the heating system used in the house. There are many options available on the market. Some are made of plastic, others from natural materials. Note that all types of floor underlayment have various characteristics. For this reason, the best flooring underlayment is something else in each case.
Polyurethane and mineral floor underlayment

Floor underlayment made of a mixture of polyurethane and minerals are the most commonly chosen products. Such mats are typically the highest quality, thanks to their resistance to pressure. Because of this, it is a good flooring underlayment for high traffic interiors like the hall or the kitchen. Also, this type of material has low thermal conductivity, so it can be used for radiant heating floors.

Mineral-polyurethane floor underlayment has definitely more advantages than the ones mentioned above. They provide a very good soundproofing insulation by reducing deflected and transmitted sounds. For this reason, they are commonly chosen for storied buildings.

A synthetic floor underlayment might be more expensive than other, standard sheets, but it guarantees a perfect condition of the floor for a long time.
Underlay for laminate flooring - a perfect insulation

Perhaps you are interested in a good floor underlayment that would provide the right level of insulation. If this is the case, consider an extruded polystyrene flooring underlayment.

This type of material is a perfect choice if the subfloor needs leveling. XPS foam underlay is available in various thicknesses - sometimes even 6 mm. It is, therefore, a perfect insulation and works ideally in non-heated interiors. It is also a good solution is you need a floor underlayment for radiant heating. Extruded polystyrene flooring underlayment is moisture-resistant, reduces transmitted sounds and provides durability of the flooring.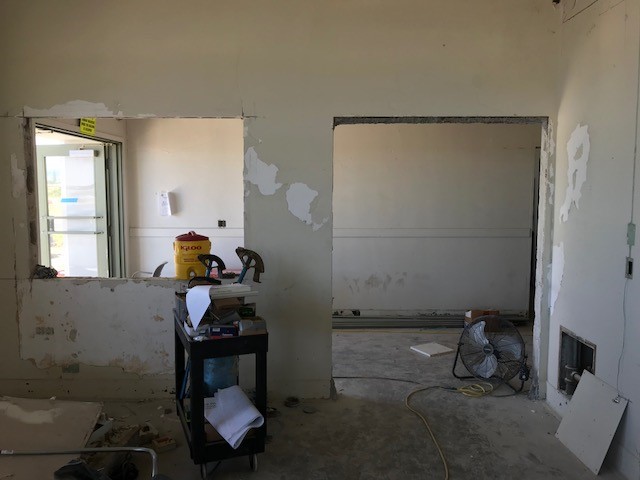 The best floor underlayment - radiant heated floors

Materials designated for use with underfloor heating need to fulfill certain special requirements. What flooring underlayment is the best in this case? As experts suggest, mats made of a high-density polyethylene are worth considering. Such products are commonly called HDPE.

The most important factor is the low heat conductivity. Soundproofing qualities are also worth noting. One might say, therefore, it is a multi-task product.

This type is a good floor underlayment because of its durability properties. It is resistant to moisture and mechanical damage which might result from using the surface for many years.

One might also wonder about underlayment for flooring with water radiant heating. Regardless whether the system is electrical or water-based with PEX/AL/PEX or PE-RT/AL/PE-RT piping - the floor underlayment might be the same in each case.
A good natural floor underlayment - which one is the best?

Natural flooring underlayment is one of the most commonly chosen solutions. Their popularity is mostly a result of a relatively low price. A good floor underlayment of this type is cork or a corrugated cardboard.

Cork underlayment is resistant to moisture, fungi, mold and mechanical damage. It can endure a heavy load and has very good acoustic properties. Keep in mind that it is a delicate material, therefore it is unrecommended for use in high traffic areas or with radiant heating.

Another ecological material which might be used as an underlay for laminate flooring is corrugated cardboard. It conducts heat well and can be used for radiant heated floors.

Although it is a good floor underlayment in most cases, this solution also has certain disadvantages. It doesn't reduce noise and is unresistant to moisture. Those two features are the reasons cardboard cannot be considered the best floor underlayment on the market.
What is the best floor underlayment for uneven subfloor?

If the surface is uneven, a good underlayment is a crucial issue. Laying floor planks on an uneven subfloor might cause them to move, bend and get damaged. To avoid that, make sure to make the surface even before laying laminate or vinyl flooring.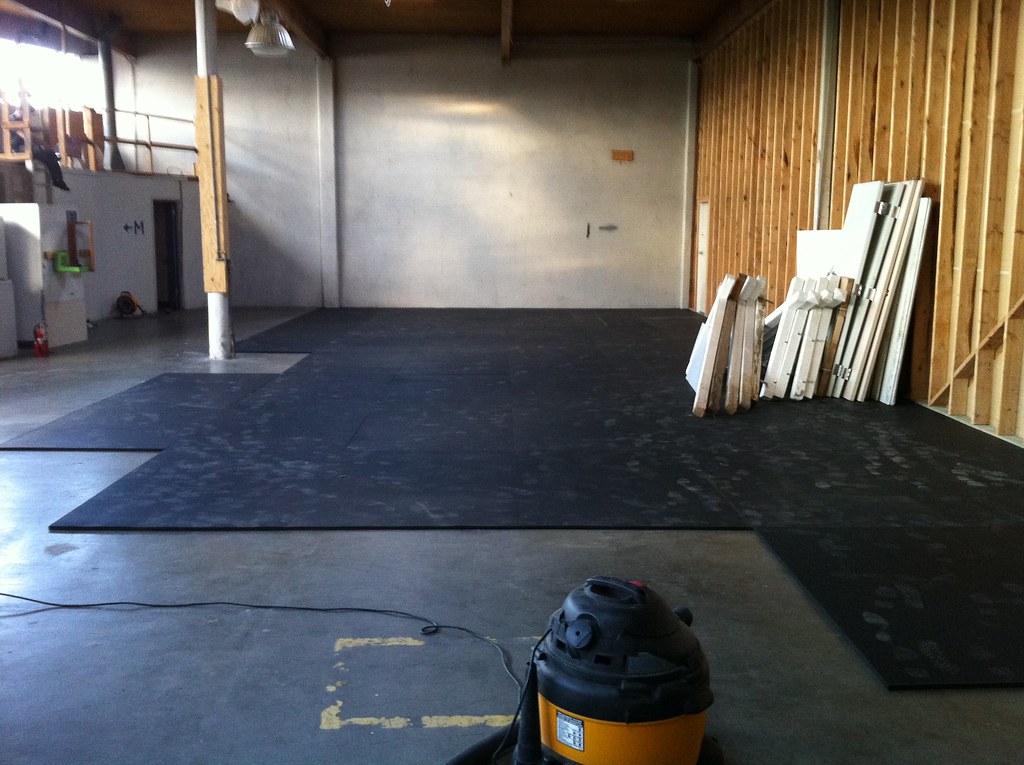 What is the best floor underlayment in this case? If the subfloor has only minor differences, extruded polystyrene (XPS) is recommended. It smoothens the irregularities, so that the floor is perfectly even. If the subfloor has more dents, and differences in heights are quite visible, one should pour a new concrete floor. An ordinary floor underlayment is, unfortunately, not enough.
Is insulation an important aspect when choosing floor underlayment?

Surface insulation is one of the most crucial issues which affects the floor underlayment selection. Are you wondering how to choose the right product and what should you pay a special attention to? This parameter is the answer. If the subfloor has been poorly insulated or is located in a non-heated interior, the best solution is a floor underlayment compensating for the heat loss. The already mentioned polystyrene (XPS) underlay, 6 mm thick, is a perfect choice.
A good floor underlayment and room acoustics

Soundproofing insulation is another, but equally important aspect one should consider when choosing a floor underlayment. There are special soundproof underlays on the market, typically made of mineral polyurethane or XPS. Thanks to them, the comfort of using the floor increases. This type of foam underlayment mutes the sound of footsteps.

Flooring underlayment provides hit sounds reduction, which is noticeable especially for the neighbours living in the lower levels of the building. The mentioned materials are the best types of floor underlayment for block apartments.
What is the best underlayment to put over a wood block floor

If you want to cover an old wooden floor with vinyl or laminate planks, you should first lay plywood or waferboard over it. Those elements have to be tightly screwed or nailed to the surface. Remember to keep about 2 mm of space between the boards. After preparing the surface like this, one can use a floor underlayment.

What floor underlayment is best in this case? Any of the aforementioned materials will work perfectly, as the initial insulation layer has been already created.

The floor underlayment available on the market in most cases can be installed on one's own. If you have a problem, however, and you don't know how to choose floor underlayment - consult the issue with a specialist before making a purchase. It is crucial for the durability of the floor, so a good underlay is worth the investment.

FAQ
What is the best underlayment for radiant floors?
Radiant floors underlayemnt should have the right density. Polyethylene sheets are perfect for this purpose. They are quite durable and have low thermal conductivity.
What is the best underlayment for water-based radiant floor heating?
Floor underlayment for water radiant heating is exactly the same product used for other types of heating. The only aspects you should pay attention to are thermal conductivity and density - sometimes soundproofing insulation is an additional advantage.
What is the best underlayment for uneven subfloor?
An extruded polystyrene sheet is a very good underlayment for an uneven subfloor. Sometimes, however, it might be not enough. If that is the case, one needs to make a new concrete floor and level the surface.
What is the best underlayment for vinyl plank flooring?
When choosing a floor underlayment for vinyl planks, the material is not that important. Pay attention to the subfloor where the sheets are going to be installed and choose an appropriate product with this criterion in mind.