Pipe cover - how to hide exposed pipes at home? 2020 interior design trends
Publication date:
|
Update date:
Cables sticking out of the ceiling? Pipes that do not fit the interior at all? A dream of your own place to live might turn into a real nightmare. Is it not what you wanted? Don't worry - you can get everything under control - just take some neccesary measures. One of them involves concealing the pipes and other elements which disturb the interior design. Learn 5 proven methods for concealing pipes - quick, easy and possible to do it yourself.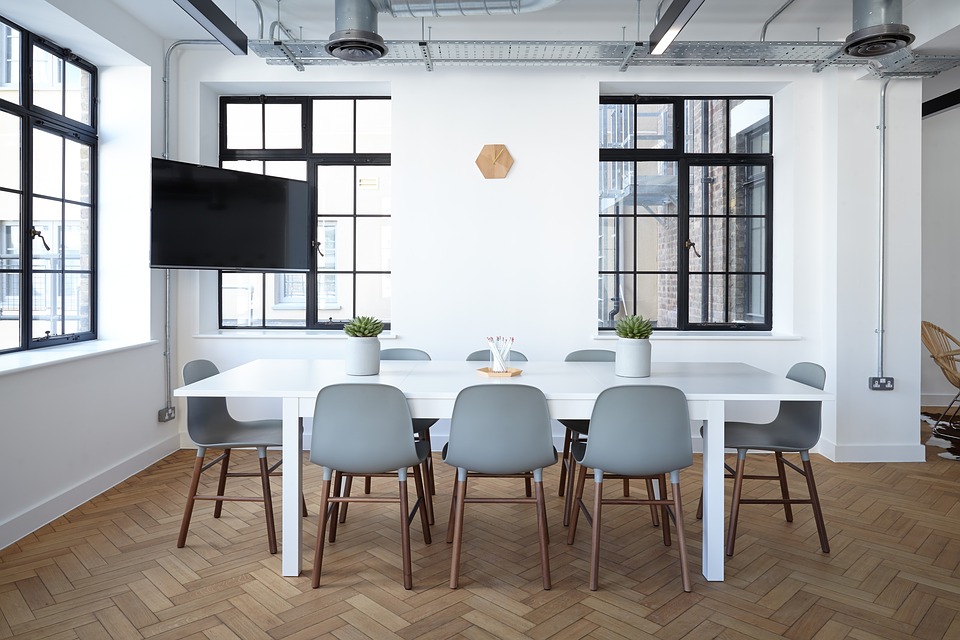 Plasterboard over pipes - quick and easy pipe cover

Plasterboard is just a construction which allows one to hide any elements that are unaesthetic and disrupt the consistency of the interior. This type of hiding pipes and other elements is the most popular method. What's more, you can do it yourself. Drywall doesn't take much space, and it can be done in any type of interior. The biggest plus of this solution is the quick access to important elements, e.g. in case of a malfunction.

Pipe cover with drywall can take many forms. It mostly depends on the type of system one wants to conceal.
Hiding central heating pipes involves covering the pipework completely using plasterboard. This method is good for hiding both vertical and horizontal pipes.
Concealing gas pipes requires leaving openings in the board. You might also create a sort of a hinged shelf, which allows for a quick access to the system in case of an emergency.
Plastering leaves a wide array of possibilities, which can improve the visual aspect of the room. You might install a decorative lamp in it to draw attention to the details of the surroundings. This method for concealing pipes also allows to lay tiles or other ornamental elements on the created surface.
Remember that the created drywall pipe cover is going to look well only if you take care of a proper finish. Any new cracks and roughnesses can be removed with products like acrylic sealant for plasterboard. Both plasterboard installation, as well as smoothing the drywall down are simple and easy tasks anyone can do. Therefore, you don't have to worry about anything if you choose this method.
If you are wondering how to conceal pipes in a small bathroom - drywall is suitable in this case too. You have to keep in mind, however, that interiors of higher humidity levels require special waterproof plasterboards. They are significantly more durable and less vulnerable to harmful factors.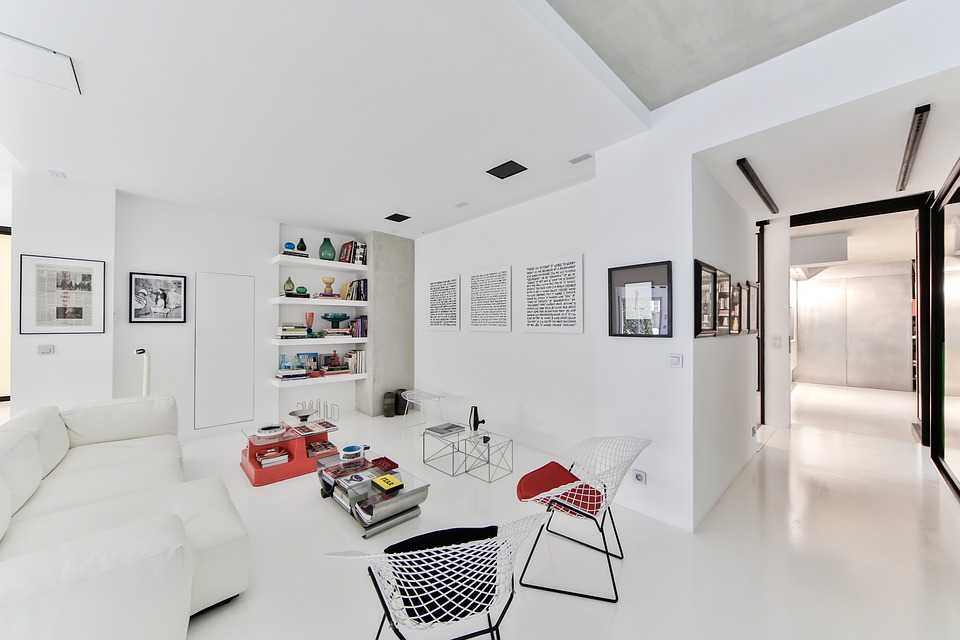 Concealing pipes with colour

Are you looking for a quick way to hide pipes? There is a much cheaper and less invasive method than covering pipes with plasterboard - painting them in the wall colour. It is best to do it along with finishing or renovating the interior. The only thing you should remember in this case is choosing the exact same colour as the other parts of the interior have been painted in. This way, the pipes will perfectly blend in the wall, and they will be practically invisible.
How to hide pipes with decorative elements?

You have no means to create a pipe cover using plasterboard, and concealing pipes with paint doesn't really resonate with you. A good idea, in this case, is simply covering the pipes. It's the best solution for piping located close to the windows. All you have to do is place the curtain rail at the right spot and choose a good curtain. It's a completely non-invasive pipe cover, which works perfectly.
Covering ceiling pipes and hiding pipes by the floor - easier thank you think

If you're wondering how to conceal pipes located under the ceiling or by the floor - the easiest way involves using the furniture. For the ceiling, all types of tall, custom-ordered wardrobes and closets or bookcases are perfect.

To cover unwanted elements located right by the floor, use a wide sofa and place it by the wall, across its length. It's a very affordable method - you don't have to make any renovations.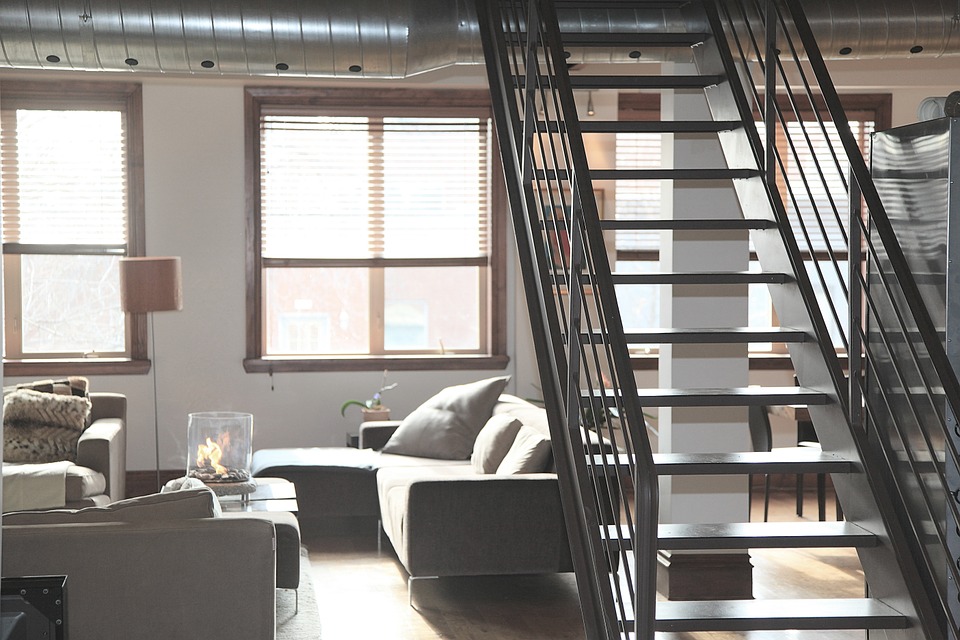 Special pipe boxing

Smaller pipes, as well as any electrical cords can be concealed with a special pipe cover. The market offers a wide array of these types of elements, made of various materials. Pipe boxing is one of the most popular and commonly chosen products. They allow to hide both vertical and horizontal pipes - depending on the character of the piping in your house. If you decide to use a pipe cover, remember to use a strong binding agent. A special hybrid sealant for various surfaces might be a perfect solution in this case.
Is it necessary to cover pipes?

Although concealing pipes is something absolutely essential for many homeowners, there are also people who consider it unnecessary. They are mostly fans of modern and industrial interior design. One could have noticed that some latest 2020 trends point to the popularity of some raw-looking, yet intriguing interiors. Exposing pipes instead of concealing them might be a perfect solution for the mentioned industrial-style-lovers.

Copper pipes are the ones being left uncovered the most, thanks to their unique colour. What's interesting, they are perfect for loft interiors, as well as for rustic and vintage styles. Combined with other interesting elements, they might look really impressive.

Designing an interior in fact requires a good idea and its proper realization. If you do not like raw interiors - concealing the pipes is for you. All you have to do is choose the right pipe cover, matching the room and your expectations. Are you looking for a solution which doesn't overwhelm the interior and at the same covers unaesthetic elements? Perhaps an openwork pipe cover is something you will like. You can use a very simple grid or some metal elements wrapped around the piping. Be creative and design an interior matching your style and expectations.

FAQ
Is a pipe cover always necessary?
Covering pipes in a room affects the aesthetics of the interior. If you decided to use the loft style, you don't have to do it. Pipe covers are not necessary in this case, as the exposed pipes add a character to the design.